Betty Dress in Blush Linen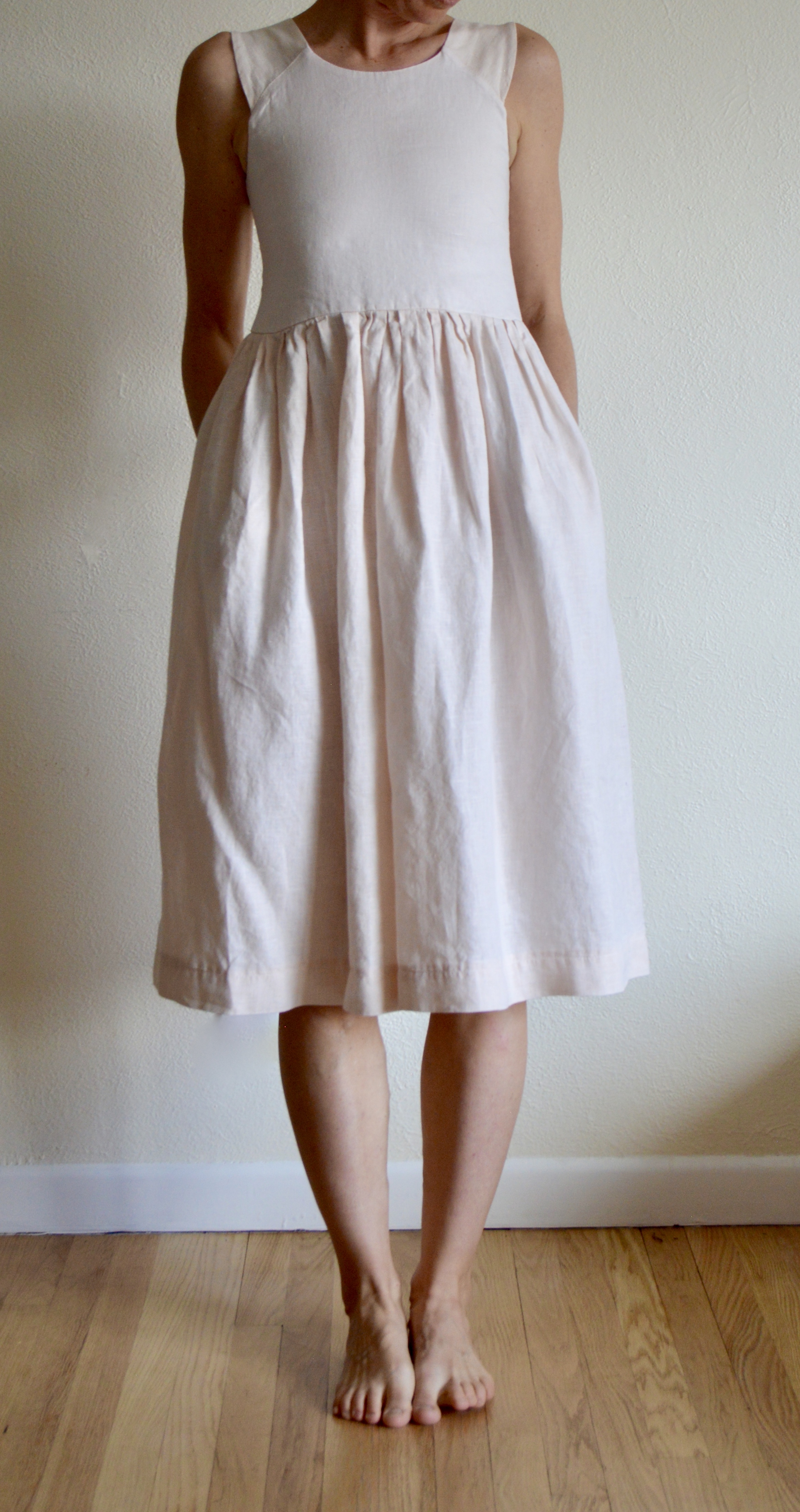 Betty Dress in Blush Linen
New to the collection the Betty dress features a slightly fitted double layered bodice, a gathered skirt with hidden pockets, and a low back.
Made with 100% European linen.
Designed and handmade in Boulder, Colorado.
INFO & CARE: Despite common misconceptions linen is extremely easy to care for. As a naturally anti-bacterial fiber and the most breathable of fabrics, linen has twice the strength of cotton and becomes even stronger when wet, for lasting style and cool comfort. Machine wash linen on low temperatures in lukewarm or cold, and preferably soft, water. Use a gentle machine cycle and a mild detergent to protect the fibers. Line dry or low tumble dry. Iron on a warm-hot steam setting. All fabrics are pre-washed and ironed so will not shrink. Enjoy!
Dress Measurements- (Across the bodice and waist. Double for circumference).
XS-15.75" Bust 14.75"Waist
S-17" Bust 16.5"Waist
M-18.5" Bust 17.75"Waist
L-19.5" Bust 18.5"Waist
XL-20.5" Bust 20"Waist